5 november 2020
In the Arctic a new pipeline by Svobodny Sokol is ready for work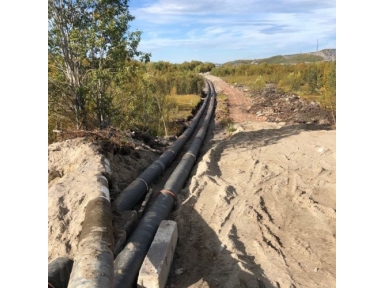 In the Arctic, almost three years after the successful installation of two lines of the first ductile iron water pipeline DN 600 mm and 2 kilometers long , a new pipeline has been built. Ductile iron pipeline DN 500 mm by Lipetsk pipe company Svobodny Sokol is ready for work.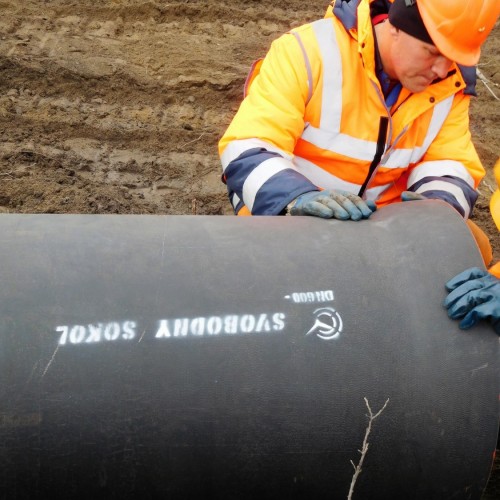 The peculiarity and difficulty of the new water pipeline was that the part of the pipeline is laid not only in a trench, but also in difficult geological conditions over the territory of swamps, as well as over the surface of a rocky plateau with subsequent embankment with soil. The artificial embankment, together with a strong, stable snow cover, eliminates the risk of water to be freezed inside the pipeline during a long winter.
Ductile iron pipes produced by the Svobodny Sokol were chosen because of the material. Its sufficient ductility and high corrosion resistance guarantee a high level of quality of the entire system. The socket joint system and the fast installation of ductile iron pipeline are simple and at the same time highly reliable. Ductile iron pipes can withstand both low and high temperatures and can be installed in all weather conditions, regardless of the season, without additional cover.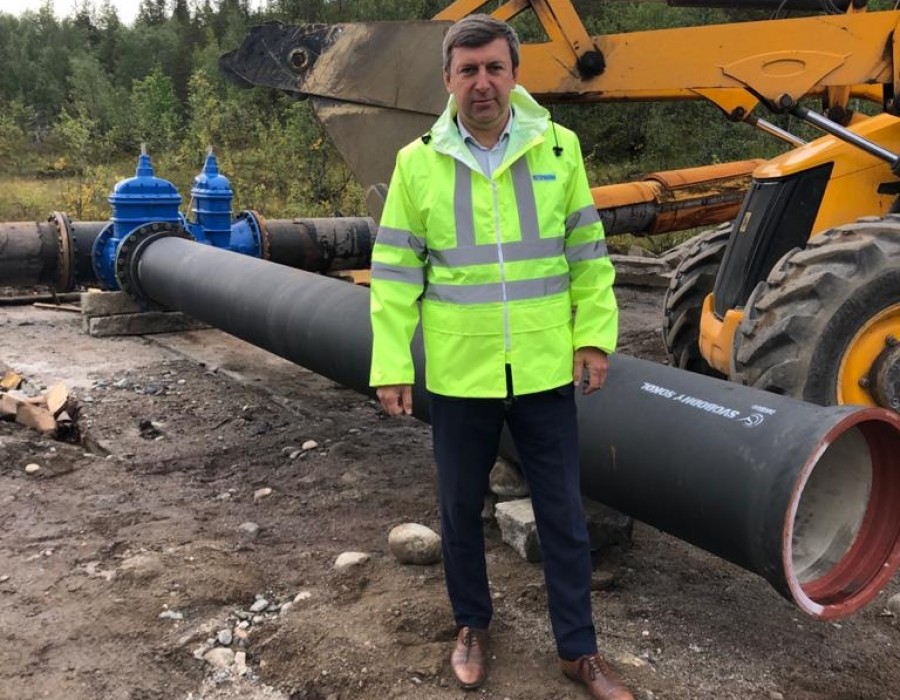 In the Arctic, where the warm weather period is short, all these advantages of ductile iron pipes are really in need. That is why the usage of ductile iron pipe products opens up new horizons for the region in ensuring high-quality water supply while saving material and human resources.
Поделиться:
↑ наверх