18 april 2014
2-nd Caspian International Aqua technologies Exhibition and Conference Catec 2014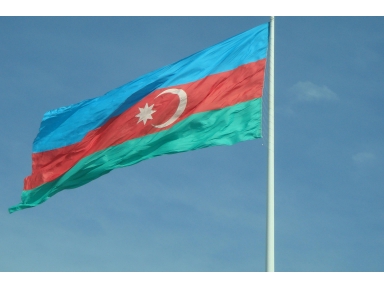 On the 10-th of April, 2014 in Baku expo centre the 2-nd Caspian International Aqua technologies Exhibition and Conference Catec 2014 took place.
lipetsk Pipe company Svobodny Sokol took an active part in the conference. The conference and an exhibition is the only specialized event in the Caspian region at which progress in the field of aqua technologies is demonstrated. The conference was in progress under a strong support of the national water operating company JSC "Azersu". On the Exhibition "CATEC 2014" there were presented the water treatment service systems, waste water recycling systems, pipes and valves and other newest technologies concerning water and sewerage systems service.
The actuality in such conferences and exhibitions concerning water technologies is very high as the country sets lots of water lines. Baku is a modern city with a huge potential in the sphere of building and developed infrastructure. The economical development is also very high. baku has practically all means to become turist, economical and oil producing center of the Caspian Sea Region. In the State structures of Azerbajan the parallel lines with Dubai take place. Dubai is an ecnomical miracle appeared in desert: this is a turist and business center. Baku nowadays looks similar with the United Arab Emirated capital: skyscrapers, highways, natural stone buildings, bridges and so on. Everything attracts one's mind and makes peple be sure in the safery and reliability. Like in Dubai Baku needs reliable utility networks like in Dubai where there is more than 90% of pipelines are made of ductile iron that is considered to be a quarantee of reliability, long time service and ecological safety of water line service in United Arab Emirates.
The conference having 64 participants from Europe and Asia also took place also with support of "Azersu". Lipetsk Pipe Company Svobodny Sokol marketing department head Evgeny Baryshnikov managed to participate in the conference with the report "Provoding of reliability, long time service and ecological safety of water treatment systems with ductile iron pipes". The stress during the report was made on the ductile iron pipes advantages against polyethylene pipes and the importance of ecological safety of ductile iron pipes usage in water supply systems.
Major questions touched the company price policy of ductile iron pipes against other materials. E. Baryshnikov gave all the necessary information about prices and pointed out that ductile iron pipes are more benefitial on large diameters against other materials.
The Middle East spends much time on ecological safety and reliability of water supply questions. It gives lipetsk Pipe Company Svobodny Sokol great possibility to spread partnership and create life long business partnership in Azerbaijan. The aims of the Lipetsk Pipe Company Svobodny Sokol and "Azersu" are the same: to provide the population of Azerbajan with pure water as ductile iron pipes for many decades have guaranteed the reliable and ecologically safe water supply service.
Поделиться:
↑ наверх