Ductile iron pipe usage in snow making sphere for ski resorts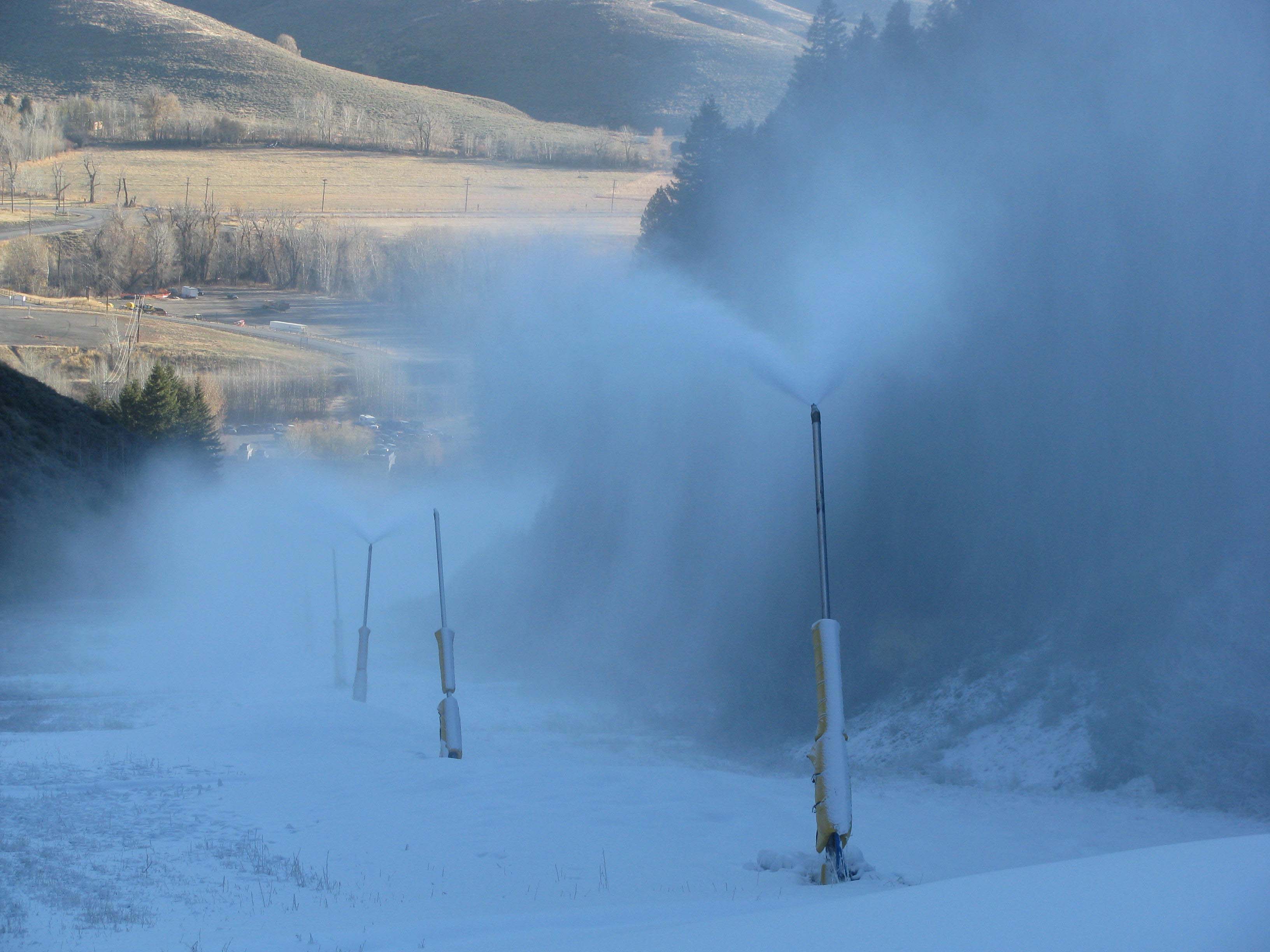 In the modern world in rapidly developing circumstances of sport-entertainment industry, the usage of artificial snow-making devices and the accessibility of ski slopes is a necessary factor for any ski resort.
The main condition of normal snow making process is a reliable pipeline system for water supply that is confirmed with all the requires of highland systems under big pressure.
For the artificial snow making system we offer socket pipes made of ductile iron pipes with the "RJ" type of connection (DN 80-500mm). The leak tightness abut is reached by the compression of the resin gasket that has already recommended itself as a reliable connection in water supply systems. The materials to be used during the gasket making are to be under a very professional and serious control to guarantee all the best characteristics during all life service of the pipes. In order to protect the pipes inside they are covered with cement mortar lining according to ISO 4179 standard. Outside the pipes are covered with metal zinc and bituminous varnish according to the standard ISO 8179.
DIP advantages:
-
Strong material and flexible types of connection
High pressure resisting
Simple and fast assembling without welding (to 400 meters per day)

Angular deflection (to 5 degrees)

Certificated quality according to ISO, EN standards
Lifelong service is more than 100 years
Norms and specifications for design process and ductile iron pipeline RJ joint in snow making sphere
Working pressure for snow making systems

DN

PFA

Class

Allowable angular deflection

80

6,4 MPa

К9

5 °

100

6,4 MPa

К9

5 °

125

4,0 MPa

К9

5 °

6,4 MPa

К11

150

4,0 MPa

К9

5 °

6,4 MPa

К12

200

4,0 MPa

К9

4 °

6,4 MPa

К14

250

4,0 MPa

К9

4 °

6,4 MPa

К15

300

4,0 MPa

К9

4 °

6,4 MPa

К16

400

4,0 MPa

К11

3 °

500

4,0 MPa

К12

3 °



1461-073-50254094-2008

Socket-spigot "RJ" joint pipes from ductile iron for snow making systems in ski resorts

Technical specifications 1460-035-50254094-2008

Cast fittings with socket-spigot "RJ" joint from ductile iron for snow making systems in sky resorts

Technical specifications 405821-2003

Rubber gaskets for ductile iron joint VRS Tiroflex

Technical specifications 2531-067-50254094-2004

Rubber gaskets for ductile iron joint TYTON type

All the production is certified according to the standards of Russian and international Certifying Agencies according to ISO 2531 and EN 545
↑ наверх