3 july 2019
Auditors from Germany and Sweden confirmed Svobodny Sokol's quaity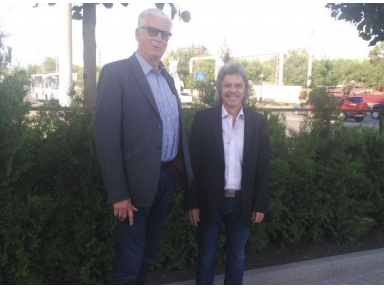 From June 30 to July 2, 2019, representatives of IBMR UG (Germany) and SP Technical Research Institute of Sweden (Sweden) visited Svobodny Sokol to check the quality of pipe and fittings. The audit takes place every year and is aimed to confirm the requirements for the pipe production made by Svobodny Sokol for European construction market. the IBMR UG has been cooperating with the Svobodny Sokol LTK since 2013, there have been no complaints from customers in Germany, and therefore there is a steady demand for Lipetsk pipes. Their advantage is in high quality, similar to the products of the world's largest manufacturers, attractive price and well-organized delivery system.

The CEO of IBMR UG, Reynold Mauer, regularly visits lipetsk company and every time he confirms that the production complex and products from the iron ore composites comply with European standards, but also that company is developing and improving technological processes and the performance of its products in in line with the latest innovations in the pipe industry.
Lars Anderson, auditor of the SP Technical Research Institute of Sweden, confirms: "When I visited the company, the warehouse, and the laboratory of the company, I was sure that the requirements set in the European pipe and piling product quality standards applied to control production."
During the inspection, the director of new technologies, Alexander Minchenkov, the director of quality, Viktor Grinchenko, the leading manager of the export department, Marina Lelevkina, and specialists from the technical department worked with foreign guests.
As part of the audit, not only equipment was evaluated, but also the professional qualifications of workers in the workshop and laboratory, as well as documentation, where indicators of the production process and quality control are recorded.
Based on the analysis of all these indicators, Reynold Mauer and Lars Anderson made a positive conclusion about the work of the pipe company and concluded the high level of organization of the production process and the quality control system at the company
Also during the visit, technical and commercial negotiations were held. Since the beginning of 2019, more than 100 tons of piles from ductile iron and more than 80 tons of pipes from high-strength cast iron of class K12 of small and medium diameters have been delivered to Germany. In addition, an agreement was reached on new deliveries of piles and pipes from ductile iron to Germany.
Поделиться:
↑ наверх