3 april 2019
New record achieved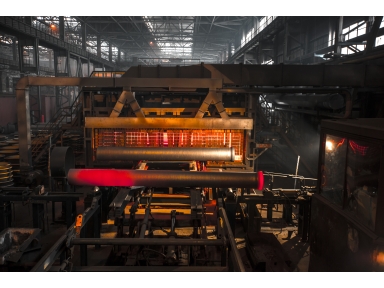 At night 31-th of march the workers of the ductile iron pipe manufacture workshop have produced 146 tons of the pipes. Such a level was achieved firstly in history of Svobodny Sokol. n comparison with the average output of pipes in one working day, the increase became 67%.

In quantitative terms, during the 8-hour day, the pipe workers cast an average of 200 pipes with diameters of 100, 150, 200 and 300 mm on each of the four centrifugal machines.

Such record figures were achieved thanks to joint actions and well-coordinated work of the workshop staff. Thanks to the work of four induction furnaces, the melting section provided the casting area with molten metal in a timely manner.

Today, the company Svobodny Sokol manufactures products for a number of large facilities for the construction of water supply networks. The achievement of record production indicators testifies to the professionalism and focus on achieving high targets for the workers in the pipe-making complex.
Поделиться:
↑ наверх