6 october 2014
Svobodny Sokol Took part in Aqua Therm Exhibition in Tbilisi, Georgia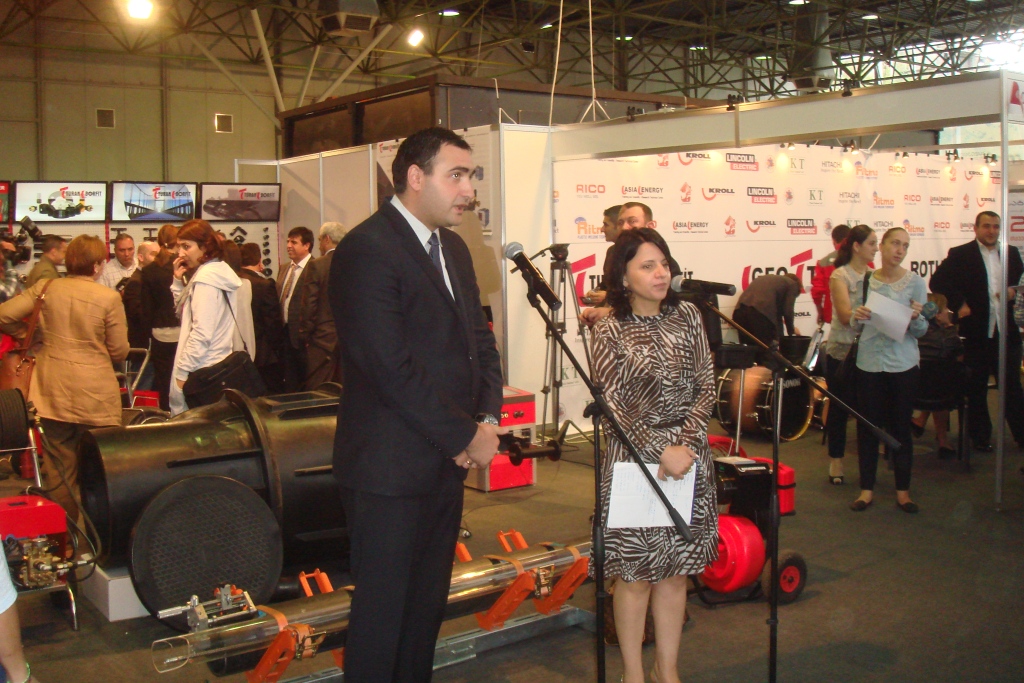 From the 23 to 27-th of september Lipetsk Pipe Company Svobodny Sokol took part in the First International Exhibition for Heating water systems water supply systems and sewerage systems Aqua Therm Tbilis 2014 that was held in tbilisi Expo centre
ExpoGeorgia
.
The production was represented by the companies from such countries as: Russian Federation, Turkey, Armenia, Ukraine, Georgia. More than 400 Georgian countries working in the sphere of Aqua Industry visited «Aqua-Therm Tbilisi 2014». This event gave great chance to get acquaintance with the local companies, exchange valuable information and beneficial contracts signing.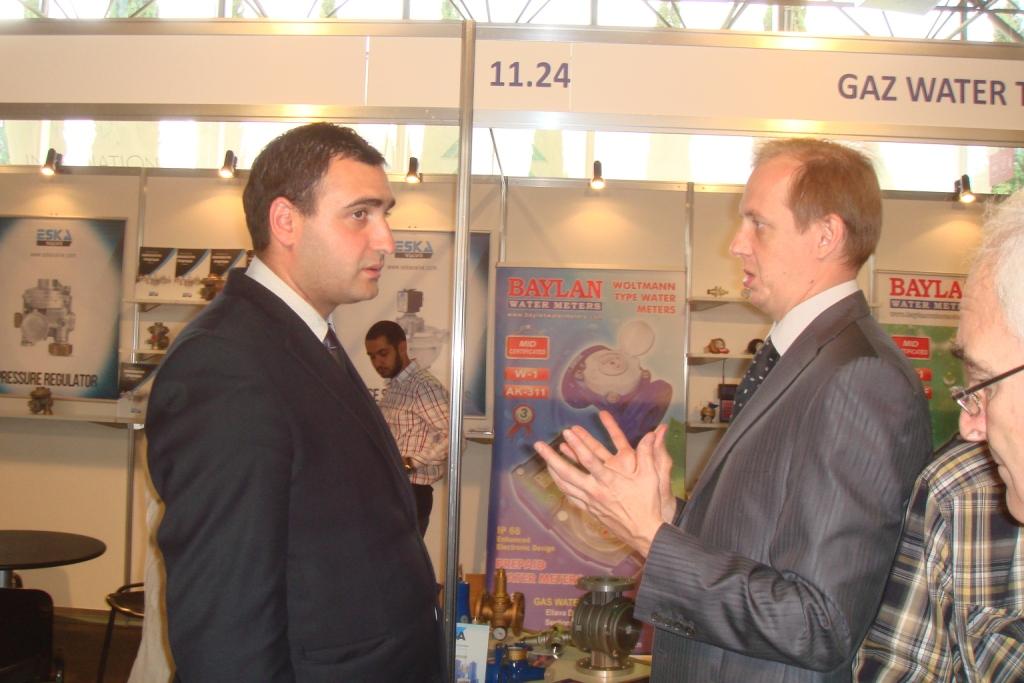 Svododny sokol stand respresented pipe joint conection RJ, that was in centre of attention. This pipe sample became a reason for attention to ductile iron pipes applied in water supply systems and sewerage systems. Such pipes are also used in snow making systems for ski resorts.
The Construction Department of Georgian Ministry of Economics head David Gigineishvili that opened the exhibition was very interested in ductile iron pipes systems of Svobodny Sokol. Mr. Gigineishvili proved the necessicity in ductile iron pipe production for water treatment service certified according to European Standards.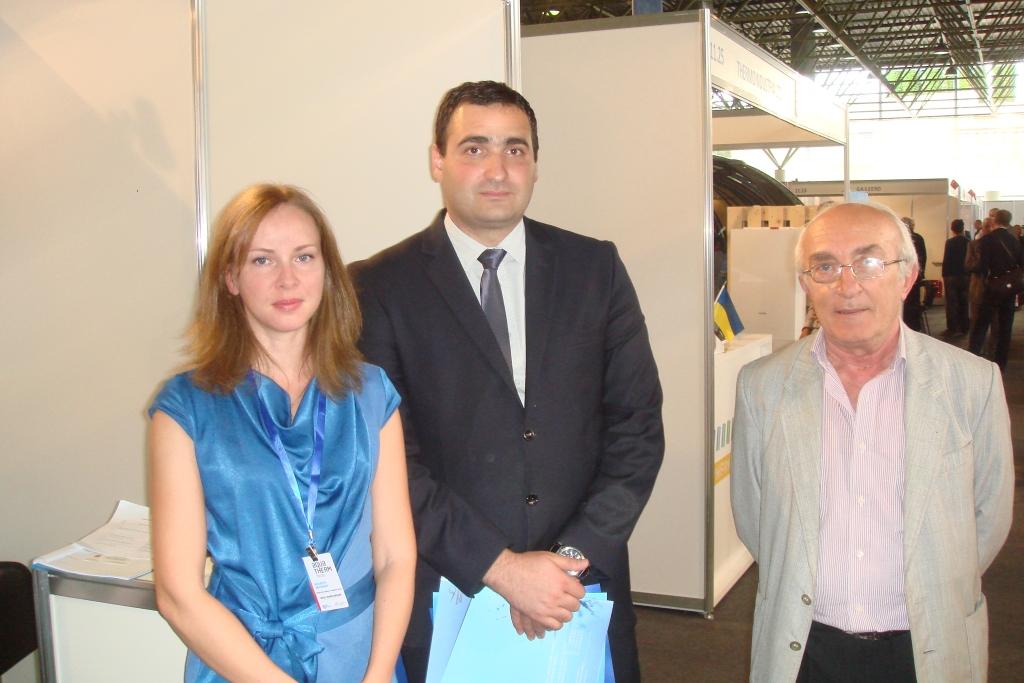 During the exhibition the company representatives (Managing Director Mr. Babutsidze and Marketing Department Head Mr. Baryshnikov) made a presentation "The advantages of ductile iron pipe usage in water treatment systems and sewerage systems in Georgia" for the specialists of Georgian Water and Power and United Water Company of Georgia. Technical Department director of United Water Company of Georgia and technical Director of Georgian Water and Power were very interested in ductile iron pipes supplying by Svobodny Sokol .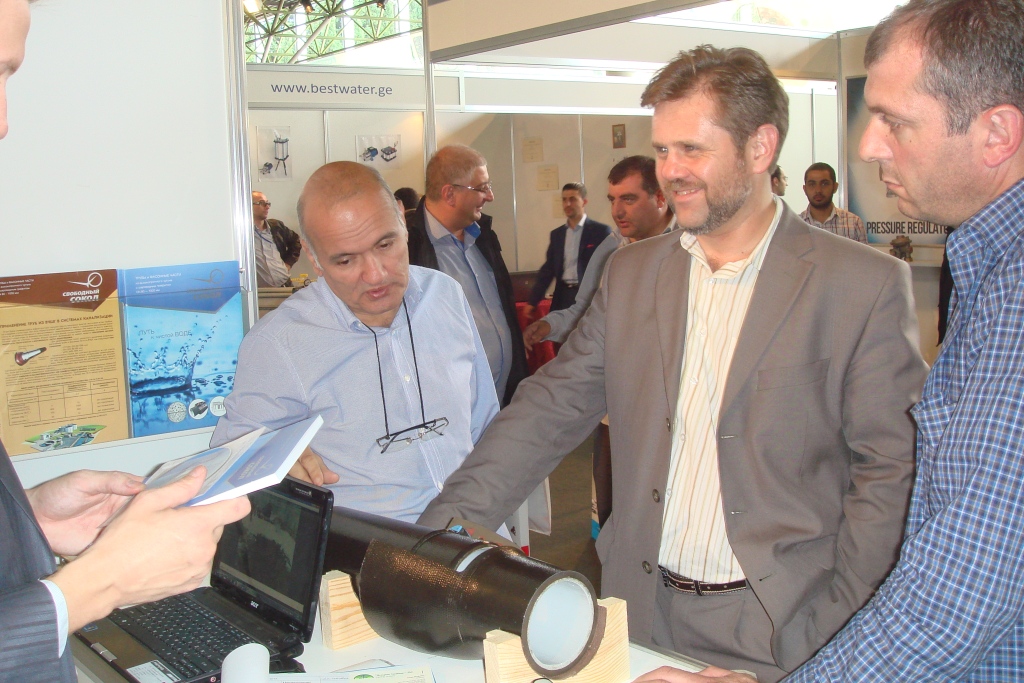 Tourism has been developing in Georgia rapidly, particularly ski resorts. The mountains of Caucasus with their magnificent landscapes, clean air and beautiful snow have been seducing the tourists from different countries for many decades. Gudauri is one of the most perpective resorts that is looking forward to correspond to all the european standards and provide the guests with the best in Europe ski trails during any weather circumstances. For the aimes in systems of artificial snow making the ductile iron pipes are used only because of high pressure (more than 60 bars).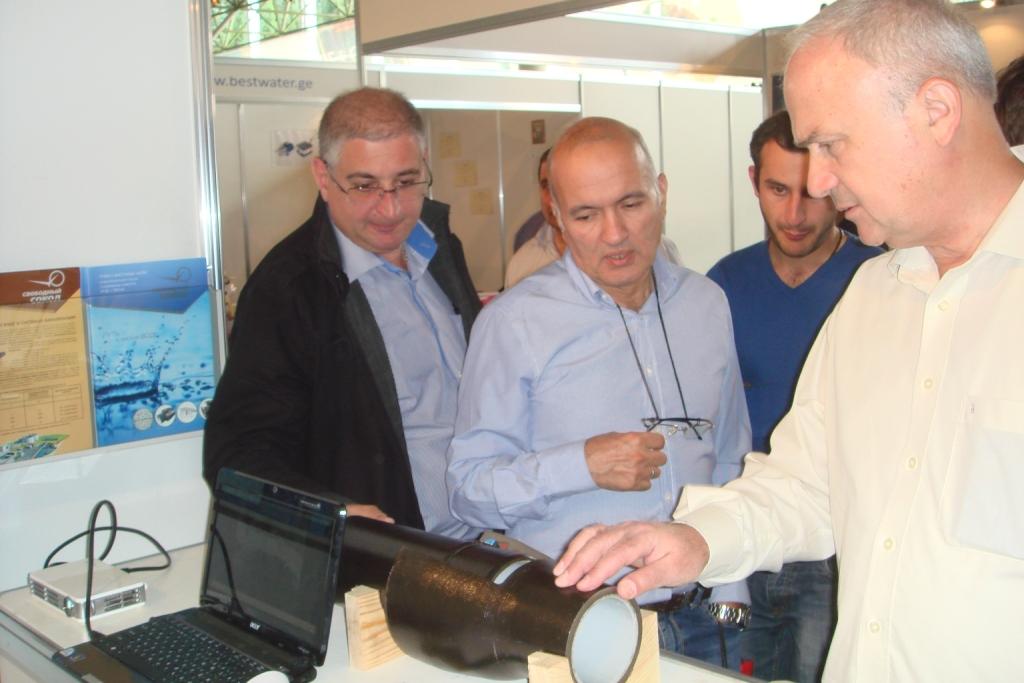 With the aim of acquaintance with the Lipetsk Pipe company production the representatives of Gudauri Developing Agency visited the stand and managed to receive the answers on any questions concerning Svobodny sokol production usage in the sphere of snow making systems and discuss the details of futher co-operation.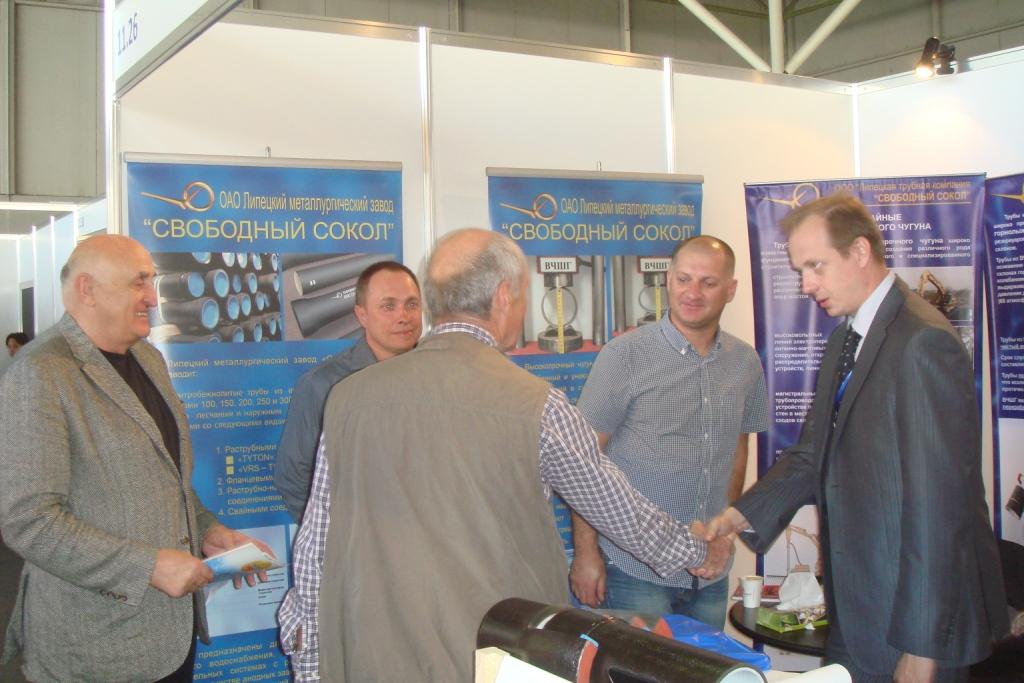 During the whole exhibition the representatives of design companies and construction companies payed vivid attention to Lipetsk company (more than 80 organizations visited the stand). It is very pleasant to conclude the fact that a great number of specialists know about the production and the advantages of ductile iron pipe systems produced by Svobodny Sokol.
Поделиться:
↑ наверх