27 january 2014
Attention To Foreign Companies
Dear colleaques and partners.
Lipetsk Pipe Company Svobodny Sokol kindly informs You that Mr. Etienne Charles Iszurin is no more our official partner. The agreement was terminated by Svobodny Sokol Company.
All the questions concerning ductile iron pipes export should be discussed with Lipetsk Pipe Company Export Sales department.
Person to contact: Irakliy Samkharadze
Phone numbers: +7 4742 423320, +7 903 699 58 55
e-mail: is@svsokol.lipetsk.ru
You may also contact our export department managers and ask any questions using these contacts.
We hope to have effective and beneficial co-operation.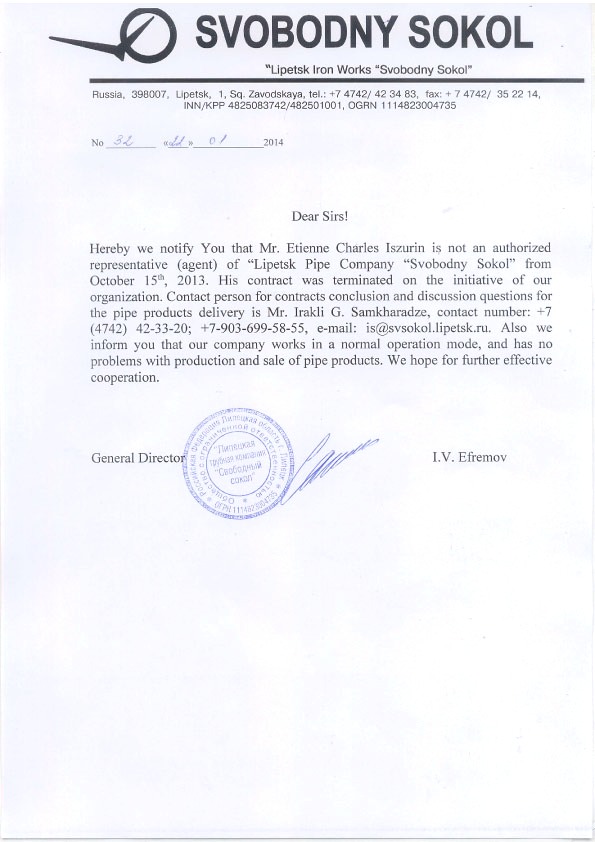 Поделиться:
↑ наверх