10 december 2013
Svobodny Sokol Continues To Produce Pipes For Oil Sphere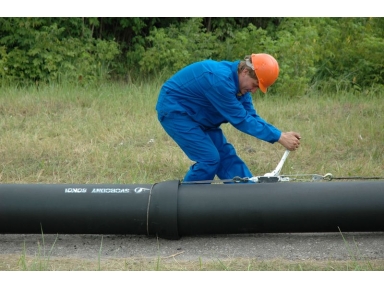 Svobodny Sokol Ductile Iron Pipeline for Oil Tranpsporting in Perm Region has been working for a year without any problems. The pipeline is more than 5 kilometres and has a diameter of 200 mm.
Recently a new information about Svobodny Sokol Ductile Iron Pipe successful experience has appeared from "Tatarneft" company. The pipeline has been assembled, tested and set in service. The diameters are 100 and 400 mm. The length is about 730 meters.
The peculiarity of this pipeline is that this was the first time when the internal covering of the pipe was made of high-alumina cement 50. This very protective covering is ideal for oil transportation.
Lipetsk Pipe Company Svobodny Sokol offered the help for pipe assembling and tests but the professionals of Tatarneft were able to assemble pipeline without help that again proves the fact that ductile iron socket-spigot pipes are easy to install and use.
All in all in Russia there are more than 20 projects of Svobodny Sokol pipe usage in Oil sphere.
All of them work successfully that says a lot about the quality of the production manufactured.
Поделиться:
↑ наверх